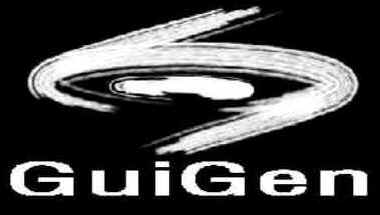 ---- Key Points for Qigong Self-Healing
I had a patient suffered from "multiple cancers", kidney, breast and pancreas. Her name is Mi. Ms. Mi experienced two times of major surgery for her kidney and breast cancers. Her conventional doctors suggested she should have another operation for her Jaundice and mass ascites (abdominal dropsy) caused by pancreas cancer. She refused to do so, and came to our hospital, a famous hospital of Traditional Chinese Medicine. Ms. Mi hospitalized in our oncology department receiving the therapy of herb medicine. She had a very big and tight "beer belly", but she refuse to abstract the ascites. She was a very enthusiastic organizer and summoned a group of cancer patients asking me to teach them practicing Guigen Qigong. Qigong healing cancer is my interesting field, but it is not a easy job. I taught them Guigen Qigong about 2 weeks (July, 2002) . Among the cancer patients, she was the weakest one with very strong bad energy (in Chinese Qigong term is "diseased qi") and her learning was often interrupted by her weak physical body. She practiced several minutes and then sat a while for a rest. She was a "slow student", but with very strong confidence. During the teaching and practice process, the impressed reaction or phenomenon was enterocinesia (gut activities), even with a lot of winds. In the cancer patient group, one practiced Guigen Qigong very good, became a instructor of them. Ms. Mi just learnt 3 of the 6 sections (The Sections of Stomach, Liver and Kidney).
She asked me for further instruct, and I told her: "it is enough for your condition, if you practice the three in a exact way." Actually I was not so confident as she was, for conventional doctor told her family, that she would be difficult to have more than 3 months of alive time. Her obedient daughter prepared silk handiwork (top grade ) cerements for her behind her back.
Finished the learning program, Ms. Mi continued her organizing and practicing every day in her oncology wards, and continued her herb medicine therapy. Her condition was improving, but not very obvious. One month later, she was discharged from our hospital with a 6 cm of pancreas tumor.
We almost lost touch. I think of her between times: she must be dying or ...
Yesterday morning (Dec., 5, 2002), she came into my office, with a smiling and shining face: "How are you, Dr. Xu…, I am alive and I am fine, thank you, Drs. " I looked her up and down in surprised eyes. Her yellow face (jaundice) and "beer belly"( ascites) disappeared. She told me: "After discharged from the hospital, I persisted in the practice of qigong and TCM herb therapy. There still is some ascites, but the belly is much smaller and softer, and jaundice disappears. The tumor is about 4 cm by last CT scan." The most prominent is that her mental state and the quality of life are much improved, almost as same as a normal people.
The ancients told us "teacher and students promote each other", same as the doctors and their patients. Where there is a will there is a way, or confidence and persistence added to methods are the ways got out from under. Our students or patients give us confidence and more.
Dec. 6, 2002
------ By Dr.Xu